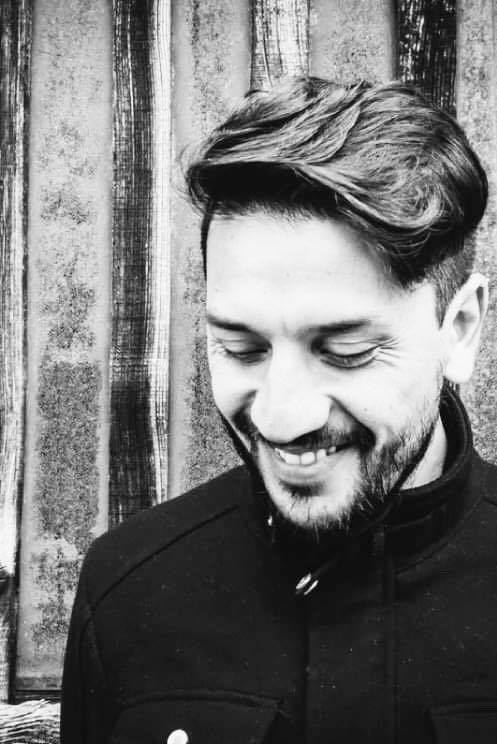 ---
Upcoming Gigs (monthly)
Tante Emma

25.01.2020

Innsbruck

---

Spook

01.02.2020

Valencia

---

Pulp

08.02.2020

Veneto

---

Watergate

19.02.2020

Berlin

---

Livin´

21.02.2020

Seoul

---

Output

22.02.2020

Busan

---

Circus

28.02.2020

Osaka

---

Kowloon Festival

29.02.2020

Hong Kong

---

Unknown Disco Route

07.03.2020

Andorra

---

Boreal

13.03.2020

Nantes

---

Past Gigs

Past Gigs

Fiese Remise

17.01.2020

Berlin

---

Warehouse

05.01.2020

Mallorca

---

Sun & Fun

31.12.2019

Gran Canaria

---

Hoppetosse

28.12.2019

Berlin

---

Disco Zwei

07.12.2019

Mannheim

---

Tresor

02.12.2019

Berlin

---

Hoppetosse

30.11.2019

Berlin

---

Klunkerkranich

17.11.2019

Berlin

---

Zodiak

16.11.2019

Brussels

---

Noctuary

14.11.2019

Dubai

---

True Concept Club

09.11.2019

Málaga

---

Lantern

02.11.2019

Beijing

---

Wulin

01.11.2019

Hangzhou

---

61 Nanking

31.10.2019

Nanjing

---

44KW

30.10.2019

Shanghai

---

Secret Location

26.10.2019

Manchester

---

Underground

02.10.2019

Ibiza

---

Off Yard

27.09.2019

Frankfurt am Main

---

Spacemonki

07.09.2019

Zürich

---

CDV/ Hoppetosse

23.08.2019

Berlin

---

Clud der visionaere

18.08.2019

Berlin

---

Hoppetosse

17.08.2019

Berlin

---

14.08.2019

Bucharest

---

Harghita Madaras

10.08.2019

Transylvania

---

Burger and Techno

10.08.2019

Transylvania

---

Fresh Wave Festival

08.08.2019

Serbia, Bosnia

---

CDV/ Hoppetosse

26.07.2019

Berlin

---

CDV / Hoppetosse

22.07.2019

Berlin

---

Yamba Beach Club

13.07.2019

Lisbon Portugal

---

Social Club Mallorca

07.07.2019

Mallorca Spain

---

Industria (afterhours)

30.06.2019

Santiago Chile

---

Feel the Music

29.06.2019

Santiago Chile

---

Club Capital

28.06.2019

Concepcion Chile

---

Club Booking

27.06.2019

Buenos Aires

---

Switch

22.06.2019

Rosario

---

Club B

21.06.2019

Neuquen

---

Sky

19.06.2019

San Luis

---

Studio Crobar

16.06.2019

Buenos Aires

---

Watergate

13.06.2019

Berlin

---

Boat

08.06.2019

Zadar

---

Parker Lewis

29.05.2019

Mannheim

---

D'sastre Club

25.05.2019

Malaga

---

Monella

16.05.2019

Berlin

---

Bandabar

09.05.2019

Moldova

---

CDV

02.05.2019

Berlin

---

Cross Club

20.04.2019

Prague

---

The Promiseland

14.04.2019

Venice

---

SpaceMonki

13.04.2019

Zürich

---

Kasheme

13.04.2019

Zürich

---

Social Room

05.04.2019

Hong Kong

---

Aurora Club

30.03.2019

Beijing

---

44KW

29.03.2019

Shanghai

---

Bukowski

16.03.2019

Heilbronn

---

Gosu Record Shop

16.03.2019

Frankfurt am Main

---

Macarena Club

09.03.2019

Barcelona

---

Mutek

09.03.2019

Barcelona

---

R33

08.03.2019

Barcelona

---

Guest House

02.03.2019

Bucharest

---

Secret Location

23.02.2019

Berlin

---

Terraza Guerrero 

08.02.2019

Monterrey, Mexico

---

TBA

08.02.2019

Honduras

---

Xibalbar

02.02.2019

Tulum, Mexico

---

Club 01

01.02.2019

Playa del Carmen

---

Yuyu Club

31.01.2019

Mexico City

---

Fiese Remise

19.01.2019

Berlin

---

Melancholie 2

31.12.2018

Berlin

---

Melancholie 2

31.12.2018

Berlin

---

Hoppetosse

28.12.2018

Berlin

---

Gocé

26.12.2018

Neuquén

---

La Normandia (MDQ)

24.12.2018

Buenos Aires

---

BSAS

22.12.2018

Buenos Aires

---

Silos Davis

16.12.2018

Santa Fe

---

Laguna Beach Club

09.12.2018

Santa Fe

---

Fruta

08.12.2018

Cordoba

---

Avant Garten

06.12.2018

Buenos Aires

---

Melancholie 2

02.12.2018

Berlin

---

OFF YARD

17.11.2018

Frankfurt am Main

---

Meduza Space

03.11.2018

Moscow

---

La Morada Chalet

27.10.2018

Canary Islands

---

Club Tunnel

20.10.2018

Novi Sad

---

KitKat

08.10.2018

Berlin

---

Marinha Beach Club

01.09.2018

Teneriffa

---

Club der Visionäre

30.08.2018

Berlin

---

VIRTU Boka Bay

18.08.2018

Montenegro

---

Milina Beach Bar Ada Bojana

17.08.2018

Montenegro

---

Club der Visionäre

09.08.2018

Berlin

---

Tresor

01.08.2018

Berlin

---

Ritter Butzke

27.07.2018

Berlin

---

Sisyphos

07.07.2018

Berlin

---

Fusion Festival

28.06.2018

Lärz

---

Club der Visionäre

26.06.2018

Berlin

---

Sky Club

09.06.2018

San Luis- ARG

---

Molly Malone

08.06.2018

San Juan - ARG

---

Club der Visionäre

06.06.2018

Berlin

---

Ipse Club

19.05.2018

Berlin

---

Watergate

17.05.2018

Berlin

---

Loop

06.04.2018

Temuco - Chile

---

Avant Garten

04.04.2018

Buenos Aires - ARG

---

Candelaria

03.04.2018

Santiago - Chile

---

Crobar

01.04.2018

Buenos Aires - ARG

---

Burkina

31.03.2018

Cordoba - ARG

---

Be House

29.03.2018

Trelew - ARG

---

Gazgolder

17.03.2018

Russia-Moscow

---

Alta Voz Club

24.02.2018

Naples

---

Robot Groove

12.01.2018

Arequipa, Peru

---

Sky Club

06.01.2018

San Luis

---

Dahaus

05.01.2018

Cordoba

---

Fun Showcase

30.12.2017

URY: Punta del Este

---

Only MDQ

23.12.2017

ARG: Mar del Plata

---

Club Berlin

16.12.2017

Cordoba

---

Hunza

15.12.2017

ARG: Neuquen

---

Lola Cruz

09.12.2017

Argentinia

---

Cocoon Party

07.12.2017

ARG: Buenos Aires

---
---
FUN RECORDS
His Live act reveals craftsmanship on modular synthesis, delivering a heady meld of peculiar electronic dance music loosely forming minimal house and electro, without conforming to either.
Addicted to the freeform experimentation, Alexis Cabrera is reimagining his own productions as they each morph and warp the tracks into something new entirely.
His style without any doubt evolves in the most renowned league of producers of Argentina, growing to be quite popular among those who enjoy a well performed live set.
Releases on