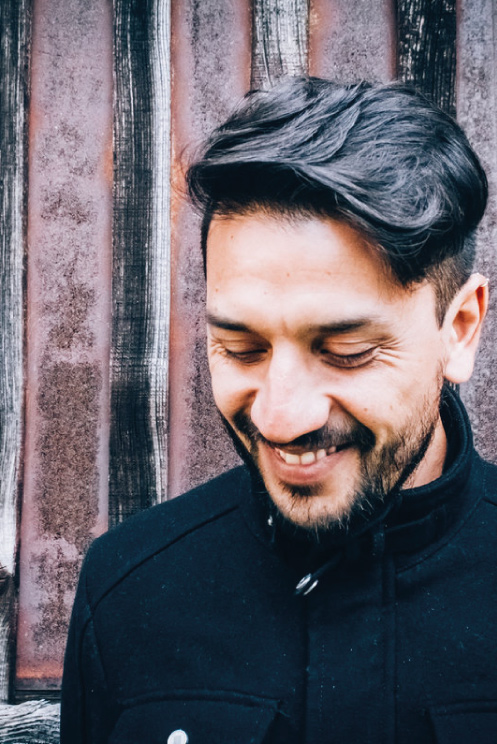 ---
Upcoming Gigs
Club der Visionäre

30.08.2018

Berlin

---

Past Gigs

Past Gigs

VIRTU Boka Bay

18.08.2018

Montenegro

---

Milina Beach Bar Ada Bojana

17.08.2018

Montenegro

---

Club der Visionäre

09.08.2018

Berlin

---

Tresor

01.08.2018

Berlin

---

Ritter Butzke

27.07.2018

Berlin

---

Sisyphos

07.07.2018

Berlin

---

Fusion Festival

28.06.2018

Lärz

---

Club der Visionäre

26.06.2018

Berlin

---

Sky Club

09.06.2018

San Luis- ARG

---

Molly Malone

08.06.2018

San Juan - ARG

---

Club der Visionäre

06.06.2018

Berlin

---

Ipse Club

19.05.2018

Berlin

---

Watergate

17.05.2018

Berlin

---

Cruise Club

04.05.2018

Split - Croatia

---

Mod Club

07.04.2018

Buenos Aires - ARG

---

Loop

06.04.2018

Temuco - Chile

---

Avant Garten

04.04.2018

Buenos Aires - ARG

---

Candelaria

03.04.2018

Santiago - Chile

---

Crobar

01.04.2018

Buenos Aires - ARG

---

Burkina

31.03.2018

Cordoba - ARG

---

Be House

29.03.2018

Trelew - ARG

---

Gazgolder

17.03.2018

Russia-Moscow

---

Bukowski Club

16.03.2018

Heilbronn

---

Alta Voz Club

24.02.2018

Naples

---

Robot Groove

13.01.2018

Moquegua, Peru

---

Robot Groove

12.01.2018

Arequipa, Peru

---

Sky Club

06.01.2018

San Luis

---

Dahaus

05.01.2018

Cordoba

---

Fun Showcase

30.12.2017

URY: Punta del Este

---

Only

24.12.2017

ARG: Bahia Blanca

---

Only MDQ

23.12.2017

ARG: Mar del Plata

---

Club Berlin

16.12.2017

Cordoba

---

Hunza

15.12.2017

ARG: Neuquen

---

Lola Cruz

09.12.2017

Argentinia

---

Cocoon Party

07.12.2017

ARG: Buenos Aires

---
---
FUN RECORDS
As a self taught musician, Argentinian Alexis Cabrera started to experiment with music at a very young age. After having spent six years of conservatory studies, his music flourished. Cabrera's style can best be defined as a tech house sound with groovy bases. He performs exclusively live, singing his own songs on the fly. His songs were released on labels like Mindshake Records, Bla Bla Music, Raum…Musik, Little Helpers, Kumquat Records, Time has changed, Great Stuffs and many many more.
In 2011 he co-produced Barem's "After the Storm", along with Barem himself, released on Minus [Minus 110]. In August 2012 goes on sale his debut album on Mindshake Records: "Ocean Between", which is the only album in the label history.
He has participated in Boiler Room (Buenos Aires) with Barem and Ernesto Ferreyra in 2014. And also, he made several tours around United States, Central America (El Salvador, Honduras, Guatemala, Colombia) and South America (Argentina, Uruguay, Chile, Peru, Bolivia).
Alexis Cabrera, based on Berlin, without any doubt evolves in the most renowned league of producers of Argentina and his discography shows collaborations with top artists of the world such as Barem, Federico Molinari, Someone Else, Kate Simko, Franco Cinelli, Paco Osuna, Lorenzo Bartoletti, Jorge Savoretti, among others.
Releases on