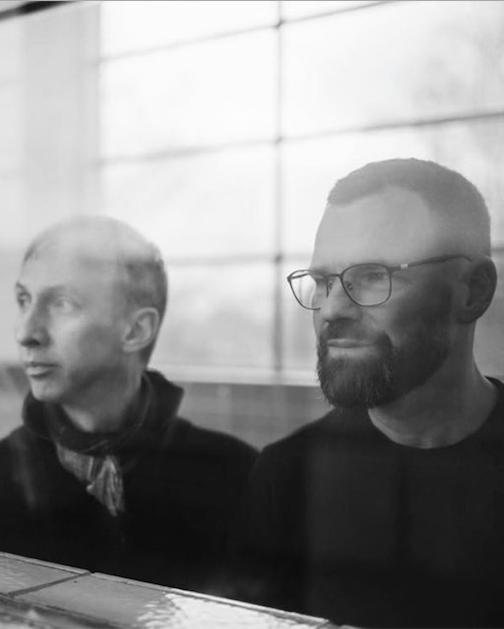 ---
Upcoming Gigs (monthly)
Past Gigs

Past Gigs

Heideglühen

01.10.2022

Berlin

---

Wilde Renate

20.08.2022

Berlin

---

Sisyphos

05.06.2022

Berlin

---

Heideglühen

26.03.2022

Berlin

---

Club der Visionäre

08.10.2021

Berlin

---

CDV

02.08.2021

Berlin

---

Club der Visionäre

02.08.2021

Berlin

---

HÖR

24.05.2021

Berlin

---

Sage Beach

07.06.2020

Berlin - Cancelled

---

About Blank

04.04.2020

Berlin - Cancelled

---

Sazamtro

27.03.2020

Tblisi - Cancelled

---

Klunkerkranich

21.03.2020

Berlin - Cancelled

---

Perlenkind

14.03.2020

Essen - Cancelled

---

Tresor

01.02.2020

Berlin

---

Offyard

31.01.2020

Frankfurt

---

Sisyphos

15.12.2019

Berlin

---

Tresor

02.12.2019

Berlin

---
---
The Cab Drivers ZKY and Daniel Paul have both thrived from the Berlin Underground in the early 90′. Their fueled energy and thriving groove always guarantees a good dance.
Well known for their exquisite collection and big range of genres, they cater the clubs with a particular and peculiar vibe, making each of those dance floor moments unforgettable.
Since 1992 the Cab Drivers create an outstanding and incomparable style, constantly contributing to the scene and making a name for themselves.
In 1995 they founded their legendary Label Cabinet Records which goes along with great artists like Brawther, Audio Werner, DJ Honesty, Youandewan and many more.
The creation of the label has made them the first to forge a new aesthetic in house and techno music. Advanced 909 programming, a clean minimalistic sound design with straight forward patterns and subtle lines of funk and latin melodies are shaping their identity. And of course driving baselines.
In the same year the name of the Cab Drivers were born: "After releasing under our aliases like Horsehoe, Abrax, Princes, Karo, Feeding Cup and Compass to name a few, we thought it was time for another alias Cab Drivers: cab the short form of cabinet + drivers – we who drive the label".
Since their foundation 25 years ago, Cab Drivers have put a string of releases on numerous labels, including their own Cabinet Records and its sublabels Eclipser Chaser, Rund, Ground Service Records, which still shape us musically today.
Releases on reputable labels such as Stickman Records, Plus 8, Dance Arena Productions, Elecktrick and 7th City, are just a few to mention.
They keep those 12-inches coming in forms of countless remixes on imprints like One Records, Politics of Dancing, Cosmo, Invade, Djebali, Pets, HedZup, Berg Audio, Constant Sound and more.
Collaborations with relevant artists like Chez Damier, Daniel Bell and Politics of Dancing are a strong impact even today.
Defined and driven by curiosity the Berlin Pioneers have been performing as professional live acts as well. Without any doubt playing live is still a sophisticated and rare domain to perform. Addicted to music and djing they keep a high level in the league. Their ability to give a free rain to desire and creativity allows the power of invention grow and flourish.
While serving dancefloors as live & DJ acts around the globe, Cab Drivers quickly shaped a peculiar sound niche of their own. Tresor, Heideglühen, Fabric, Sankeys, Rex Club, Fuse, Harry Klein, D-Edge, Gazgolder, Club Guesthouse, Le Journal de la Musique, Studio 338 or Pratersauna are just a few clubs to mention.
The year 2020 is the start of a new chapter in the duo's history, lifting it off by joining Belisa Booking, as DJ team, DJ solo's and as Live Duo. On top Daniel Paul will focus on his Ambient project called "Taufrisch" an ambient musical excursion which outlasts current trends, deliver relaxing and smooth sounds. Taufrisch exists as well since 25 years.
In this year we will celebrate and mark 25 years of Cabinet Records. Having paired and maintained for a quarter of a century now they are never standing still.
The debut of their 25 years tour will kick off on the 1.2.2020 at Tresor in Berlin. In addition to that and to celebrate 25 years on the dancefloor.
Releases on