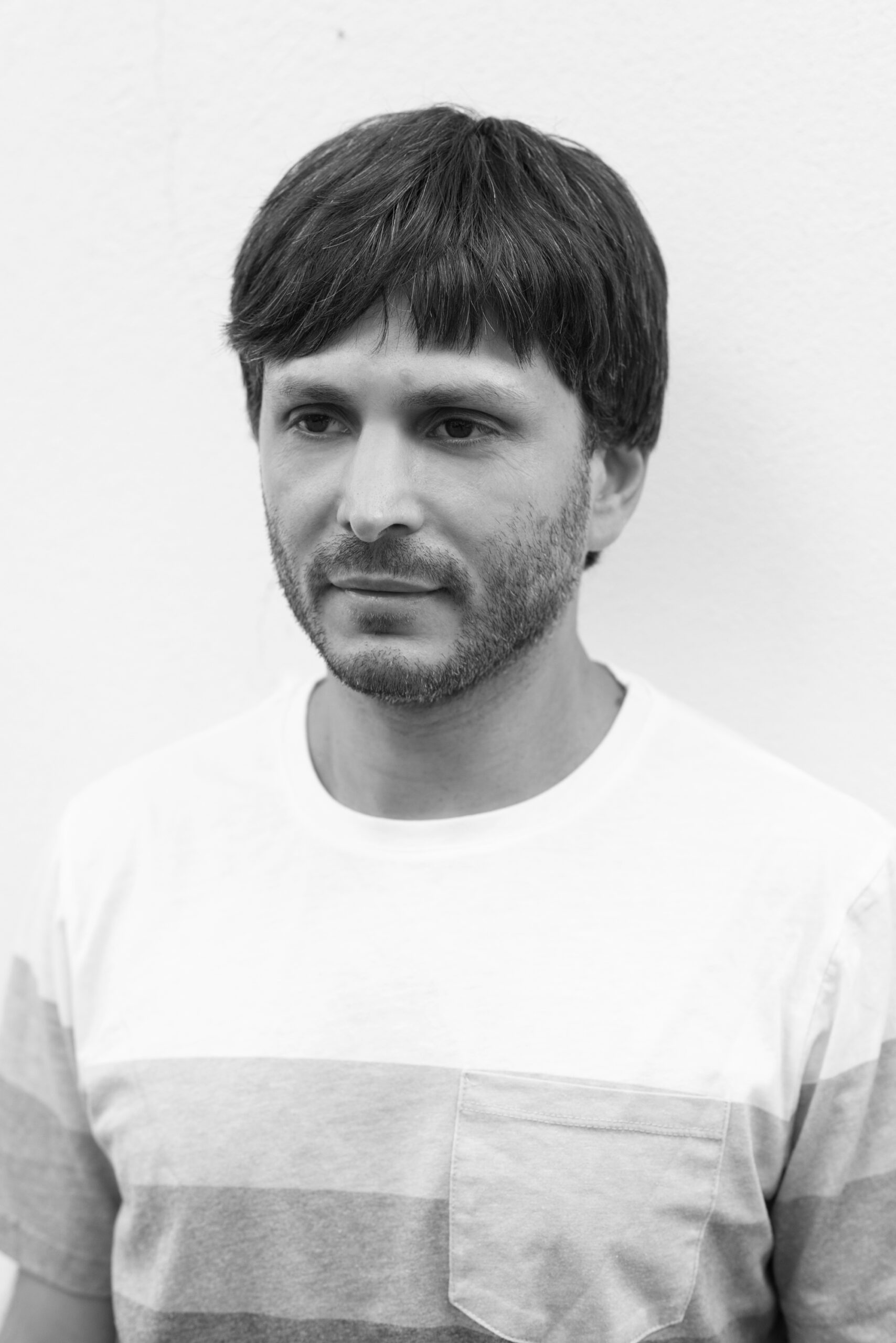 ---
Upcoming Gigs (monthly)
Past Gigs

Past Gigs

Sisyphos / Wintergarten

25.11.2023

Berlin

---

Hoppetosse

21.10.2023

Berlin

---

Watergate

12.10.2023

Berlin

---

Freigeist Festival

19.08.2023

Mannheim

---

Club der Visionäre

11.08.2023

Berlin

---

Bor Club

23.07.2023

Tel Aviv

---

Club der Visionäre

04.07.2023

Berlin

---

Club der Visionäre

29.06.2023

Berlin

---

Sisyphos / Wintergarten

24.06.2023

Berlin

---

Hoppetosse

03.06.2023

Berlin

---

Jazzy Club

06.05.2023

Madrid

---

Club der Visionäre

05.05.2023

Berlin

---

Ubiyu

28.04.2023

Austin, Texas

---

Might be magic

27.04.2023

Austin Texas

---

Friend Zone

15.04.2023

New York

---

Lion & Lamb

04.03.2023

London

---

Fiese Remise

03.03.2023

Berlin

---

Revolt

04.02.2023

Athens

---

Marla Records

14.01.2023

Berlin

---

Hoppetosse

29.12.2022

Berlin

---

Plataforma Wolff

16.12.2022

Bucharest

---

Lion & Lamb

03.12.2022

London

---

Auberge

02.12.2022

Lugano

---

Calypso

26.11.2022

Malaga

---

Sisyphos

19.11.2022

Berlin

---

Village Underground

11.11.2022

Lisbon

---

Hoppetosse

05.11.2022

Berlin

---

Melliflow night

22.10.2022

Iasi, Romania

---

CDV

22.10.2022

Berlin

---

Private Villa - secret location

26.09.2022

Ibiza

---

CDV

15.09.2022

Berlin

---

Lion & Lamb

10.09.2022

London

---

CDV

23.08.2022

Berlin

---

CDV

02.08.2022

Berlin

---

La Java

11.06.2022

Paris

---

CDV

10.06.2022

Berlin

---

CDV

30.05.2022

Berlin

---

CDV

14.05.2022

Berlin

---

Fiese Remise In & Outdoor

30.04.2022

Berlin

---

TBA

23.04.2022

Los Angeles

---

TBA

16.04.2022

Austin Texas

---

TBA

15.04.2022

Miami

---

TBA

10.04.2022

NYC

---

Sundance

12.03.2022

Buenos Aires

---

Avant Garden

09.03.2022

Buenos Aires

---

Switch

05.03.2022

Rosario

---

Hoppetosse

16.10.2021

Berlin

---

Motif Wein

09.10.2021

Berlin

---

Club der Visionäre

08.10.2021

Berlin

---

Club der Visionäre

15.09.2021

Berlin

---

Signal Festival

21.08.2021

Moscow

---

CDV

08.07.2021

Berlin

---

Castle Affair

03.07.2021

Barcelona

---

Club der Visionäre

22.08.2020

Berlin

---

Hafen 49

15.08.2020

Mannheim

---

Sage Beach

09.08.2020

Berlin

---

Club der Visionäre

10.07.2020

Berlin

---

Odessa

13.06.2020

Italy - Cancelled

---

Hoppetosse

30.04.2020

Berlin

---

Closer

17.04.2020

Kiev - Cancelled

---

Hoppetosse

11.04.2020

Berlin - Cancelled

---

Salon - zur wilden Renate

28.03.2020

Berlin - Cancelled

---

Atelier

14.03.2020

Frankfurt - Cancelled

---

Warehouse

29.02.2020

Mallorca

---

Hoppetosse

21.02.2020

Berlin

---

Tresor

10.02.2020

Berlin

---

Offyard

31.01.2020

Frankfurt

---

GOSU Recordstore

31.01.2020

Frankfurt

---

Inkost

24.01.2020

Malmö

---

Fiese Remise

17.01.2020

Berlin

---

Hoppetosse

28.12.2019

Berlin

---

Spacemonki

14.12.2019

Zürich

---

La Cabane

02.11.2019

Brussels

---

La Perla Wakepark

26.10.2019

Las Perlas, Nequén

---

Onaciu

19.10.2019

Santiago de Chile

---

Geometrik

18.10.2019

Puerto Varas

---

Studio Crobar

13.10.2019

Buenos Aires

---

Laguna Beach Club

12.10.2019

Santa Fé

---

Salon zur wilden Renate

11.10.2019

Berlin

---

Roots

05.10.2019

Madrid

---

Hoppetosse

05.10.2019

Berlin

---

Underground

02.10.2019

Ibiza

---

Hoppetosse

07.09.2019

Berlin

---

Hoppetosse

23.08.2019

Berlin

---

SOI C

17.08.2019

Göteborg, Sweden

---

About Blank

25.07.2019

Berlin

---

Robot Groove at Fabryka

06.07.2019

Peru, Arequipa

---

Bulbo Club

05.07.2019

Peru, Lima

---

Hoppetosse

03.07.2019

Berlin

---

Schumacher Club

29.06.2019

Bochum

---

Tresor

24.06.2019

Berlin

---

Sisyphos

08.06.2019

Berlin

---

Sisieme Bar

25.05.2019

Olten

---

Spacemonki

24.05.2019

Zurich

---

CDV

12.05.2019

Berlin

---

Hoppetosse

14.04.2019

Berlin

---

Tanit Beach Club

07.04.2019

Ibiza

---

Centrul Multifunctional

06.04.2019

Romania

---

Club der Visionäre

30.03.2019

Berlin

---

Salon zur Wilden Renate

29.03.2019

Berlin

---

Yard Club

23.03.2019

Frankfurt am Main

---

Lightwave Radio

16.03.2019

Patras Greece

---

O-Club

10.03.2019

Teneriffa

---

Der Weiße Hase

09.03.2019

Berlin

---

C12

08.03.2019

Brussels

---

Hoppetosse

03.03.2019

Berlin

---

Seara Romaneasca

02.03.2019

Romania

---

Control Club

28.02.2019

Bucharest

---

Judino Drvo Club

09.02.2019

Croatia

---

Under Bron

26.01.2019

Stockholm

---

Ved Siden AF

25.01.2019

Copenhagen

---

Cafe Barge

20.01.2019

Paris

---
Federico Molinari Book me
---
OSLO/ RAUM..MUSIK 
With over 20 years of experience, Argentinian Federico Molinari has emerged as one of the modern underground scene's foremost figures. As a bass guitarist originally trained in jazz, ambient, and electronica, in the recent years he has developed a collection of stripped-back, playful house music that has remained as relevant to the peak-time slot as it has to the after-hours.
Not afraid to go for contrast, melting old school and new tunes in a trippy way, his DJ sets always tell a certain story, creating a spectrum of sounds and emotions with a true elegant and subtle mixing style, while not losing the moment and energy on the dance floor.
In 2007 he co-founded the imprint 'Oslo' alongside Nekes. The essence of this project was 'a way to express their own ideas of electronic music' and also as a 'home base' for their own productions and those of friends.
Federicos continuous search has kept him constantly evolving, picking and adding distinct flavors to his approach to music.