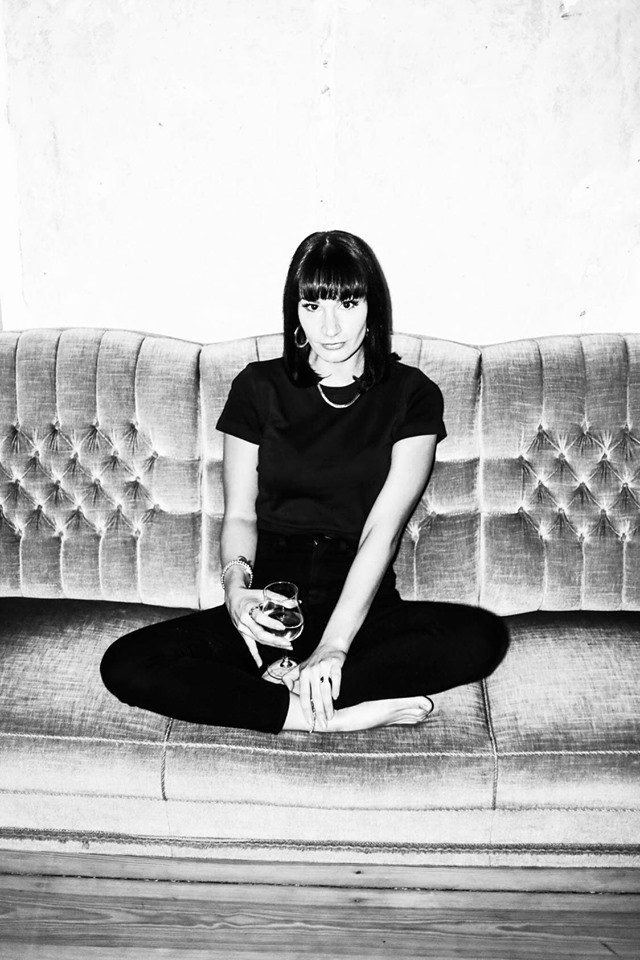 ---
Upcoming Gigs (monthly)
Nomi Bar

08.12.2023

Berlin

---

Hotel Shanghai

09.12.2023

Essen

---

Sage Beach

16.12.2023

Berlin

---

Renate

31.12.2023

Berlin

---

Past Gigs

Past Gigs

Sake 36

08.11.2023

Berlin

---

Kater Blau

09.09.2023

Berlin

---

Sisyphos / Wintergarten

28.08.2023

Berlin

---

Walzmühle

26.08.2023

Ludwigshafen

---

106

19.08.2023

Berlin

---

CDV

15.08.2023

Berlin

---

Kater Blau

12.08.2023

Berlin

---

Repeat

06.08.2023

Berlin

---

Sisyphos

30.07.2023

Berlin

---

Oxi Garden

16.07.2023

Berlin

---

Kater Blau

24.06.2023

Berlin

---

PAL

21.04.2023

Hamburg

---

PAL

17.03.2023

Hamburg

---

Kater Blau

04.03.2023

Berlin

---

Salon zur wilden Renate

17.02.2023

Berlin

---

Take a Trip

03.02.2023

London

---

SASH by night

29.01.2023

Sydney

---

Festival 23

27.01.2023

Victoria

---

SASH

23.01.2023

Sydney

---

Solid Circles/ SASH

21.01.2023

Sydney

---

Ripples

14.01.2023

Sydney

---

Cloud 9

26.12.2022

Fiji

---

Dabble

23.12.2022

Sydney

---

Mantra Collective

16.12.2022

Melbourne

---

SASH by day

11.12.2022

Sydney

---

OneSixOne

09.12.2022

Melbourne

---

Arena Club

26.11.2022

Berlin

---

Pal

05.11.2022

Hamburg

---

Club Slakthuset

29.10.2022

Stockholm

---

ESHK Store

21.10.2022

Berlin

---

Bagatelle

23.09.2022

Zürich

---

Paloma Bar

29.07.2022

Berlin

---

Watergate

02.06.2022

Berlin

---

CDV

30.05.2022

Berlin

---

Napoleon Komplex

28.05.2022

Berlin

---

AEDEN

28.05.2022

Berlin

---

Sisyphos

14.05.2022

Berlin

---

Fabric

27.03.2022

London

---

Ezra radio

22.02.2022

Sydney

---

SASH

11.02.2022

Melbourne

---

All friends warehouse

28.01.2022

Sydney

---

Fridas Büxe

04.12.2021

Zürich

---

Hoppetosse

24.09.2021

Berlin

---

SEV Garden

17.09.2021

Berlin

---

Calypso Boat

10.09.2021

Malaga

---

Sage Beach

04.09.2021

Berlin

---

Vienna House Hotel

25.08.2021

Berlin

---

Aeden Club

18.07.2021

Berlin

---

Radion

09.07.2021

Amsterdam

---

Leitmotiv

30.10.2020

Stockholm

---

Friedas Büxe

24.10.2020

Zurich - Cancelled

---

18.09.2020

Berlin

---

TBA

01.08.2020

United States - Cancelled

---

About Blank

29.07.2020

Berlin - Cancelled

---

RTS.FM

17.07.2020

Budapest

---

Secret Room

16.07.2020

Budapest

---

Openair - M&C

04.07.2020

Austria - Cancelled

---

Off Week

18.06.2020

Barcelona - Cancelled

---

Hoppetosse

17.06.2020

Berlin

---

Suicide Club

13.06.2020

Berlin

---

Salon zur wilden Renate

12.06.2020

Berlin - Cancelled

---

Ipse

09.05.2020

Berlin - Cancelled

---

Sisyphos

29.04.2020

Berlin

---

S.A.S.H

25.04.2020

Sydney

---

Secret location

24.04.2020

Aschaffenburg - Cancelled

---

Fridas Büxe

18.04.2020

Zürich - Cancelled

---

Watergate

01.04.2020

Berlin - Cancelled

---

Ritter Butzke

20.03.2020

Berlin - Cancelled

---

Half Club

07.03.2020

Belgrade

---

Micro

21.02.2020

Sofia

---

Goodbar

08.02.2020

Sydney

---

Goodbar

08.02.2020

Sydney

---

SASH

26.01.2020

Sydney

---

Lady Hampshire

11.01.2020

Sydney

---

Secret Location

01.01.2020

Sydney

---

S.A.S.H

29.12.2019

Sydney

---

The Bridge Hotel

21.12.2019

Sydney

---

Cube

14.12.2019

Düsseldorf

---

Paloma

10.12.2019

Berlin

---

Paloma

10.12.2019

Berlin

---

Para Festival

08.12.2019

Amsterdam

---

Sisyphos

03.11.2019

Berlin

---

Spacemonki

26.10.2019

Zürich

---

Off Yard

05.10.2019

FFM

---

Roots

28.09.2019

Madrid

---

Animal Crossing

21.09.2019

Manchester

---

Distrikt Club

23.08.2019

Leeds

---

Hoppetosse

02.08.2019

Berlin

---

Mikro Boat

20.07.2019

Prag

---

Feel Festival

13.07.2019

Lichterfeld-Schacksdorf

---

Berlin

05.07.2019

Ritter Butzke

---

Tante Emma

28.06.2019

Innsbruck Austria

---

Frieda's Büxe

22.06.2019

Zürich

---

Elevate Record Store

19.06.2019

Berlin

---

Kader

09.06.2019

Eindhoven

---

Zeitraum Festival

30.05.2019

Leipzig

---

Minimal bar

21.05.2019

Berlin

---

Monella

16.05.2019

Berlin

---

Locus Soundsystem

11.05.2019

Sweden

---

The Watergate

05.05.2019

Wales

---

Innocenza Terrace Sessions

05.05.2019

Chester

---

CDV

03.05.2019

Berlin

---

Marcell von Berlin

04.04.2019

Berlin

---

Off Yard

23.03.2019

Frankfurt am Main

---
---
Australian born spinstress Monika Ross is an artist who constantly raises her head above the barrier. This producer and DJ built her grounding in Sydney before successfully immersing herself in Europe's buoyant scene.
Miss Ross rolls with a certain swagger both in the booth and in studio. A trailblazer fusing minimal/breaks/house and garage she constantly pushes the boundary in all things beat orientated. Her ability to stimulate a crowd along with her enviable record collection make Miss Rossa much sought after artist.
Currently producing solo as well as under the NostyCutz alias she evades easy categorization.