About Blank
---
Belisol is a new collaboration between Berliner booking agency Belisa and Berlin record label and party, Sol Asylum. Label-head Julie Marghilano is known for her High caliber artist curation at CDV/Hoppetosse and for her forward thinking label that always combines art and music. Isabelle Beese's agency books talent all over the world and hosts showcases in and around the Berlin music scene with friends and good vibes always in the mix. These two powerhouse females value quality sound and teamwork above all else. Join us for an unforgettable night and see what happens when these two bright lights meet at ://about blank.
Join us Wednesday, March 6th for the first ever "Belisol" party!
Line up:
Barbara Preisinger (Slices of Life)
Lamache (Discobar)
Julie Marghilano (Sol Asylum)
Chris Wood (Freebase)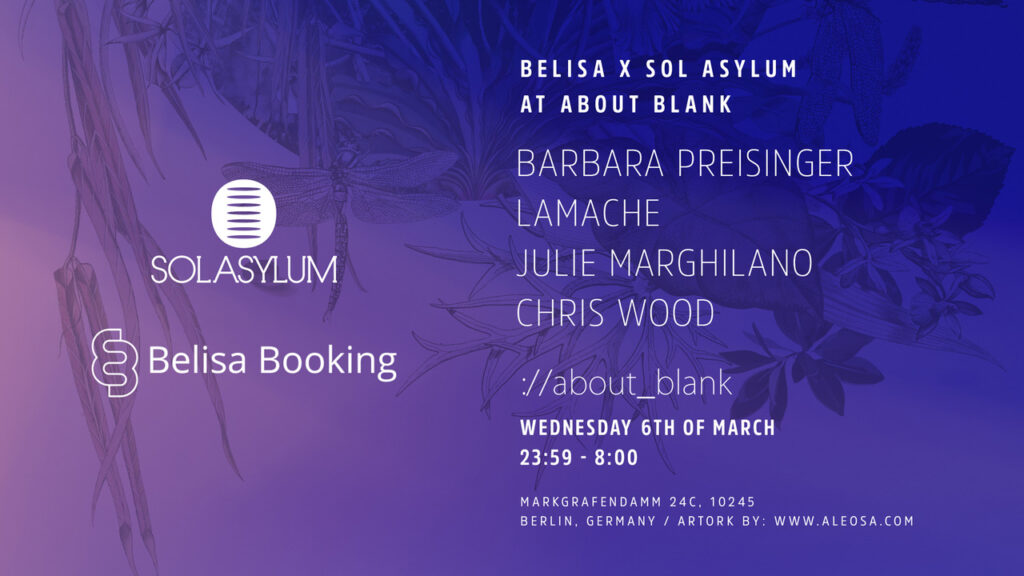 See you on the dance floor!