New member
---
[:en]I am very happy to officially welcome lovely Robert Re to my Belisa team.
After some successful months with him, many great moments and trips through Europe –
He will be officially my man for marketing and social media matters, will help with events, bookings, hostings and many more.
r@belisa-booking.com.
We are looking forward to all the things to come and are happy about the crew to grow! ♥♥♥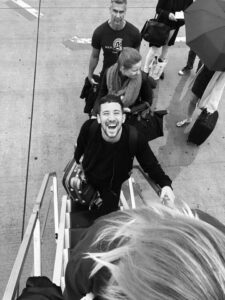 [:]