Caprices
---
Caprices festival & Metafest 2022
Mike Shannon will be back to the mountains for an extended weekend.
First stop on thursday the 7th of april for the first edition of Metafest.
A new pioneering summit will be introduced to launch Caprices festival blending music, arts
and blockchain world through themes like NFT and metaverse, bringing together artists, investors, technologists, crypto companies and the public. Huge networking opportunities, meetings with stars and top of the game after-parties are to be expected.
Taking place in a glasshouse at 2,200m up the swiss Alps!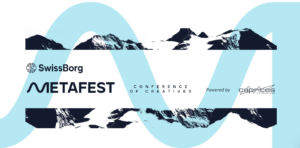 Sunday he will play the after party alongside Mathew Jonson.